Ardeche Trip

Overview
A French open canoe classic! This guided trip will lead you down sections of the Ardeche River including the famous limestone Ardeche Gorge. The river is easy relaxed paddling with lots of grade 1-2 and some easy grade 3. You will be able to develop your canoe skills in either solo or tandem and will also get to bivi out for a night under the stars on a mini two day expedition. This trip is suitable for families, groups or individuals who would like to improve their canoe skills whist having fun in the sun!
Location
The Ardeche River, France
Cost
£600
Trip Info
Included in the price is: campsite fees, river shuttles, bivi site fee, expert guiding and tuition. There is the opportunity to achieve British Canoeing 3 Star training or assessment if required by sufficient numbers.
Minimum age for overnight bivi trip is 7 years old.

Sun - arrive at campsite.
Mon - open water day on lake.
Tues - river skills day.
Wed - river and beach day.
Thurs - gorge expedition day one with overnight bivi.
Fri - gorge expedition day two.
Sat - leave campsite.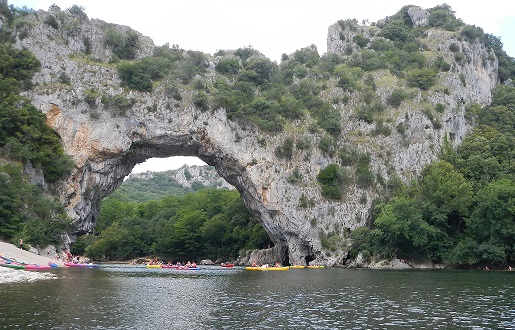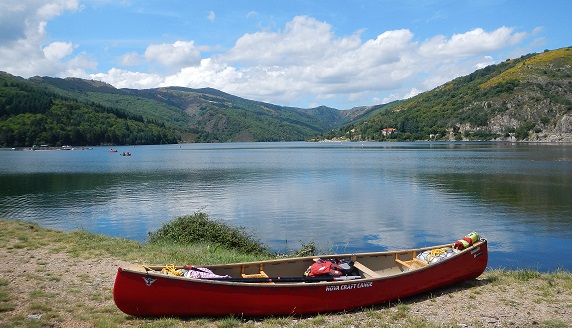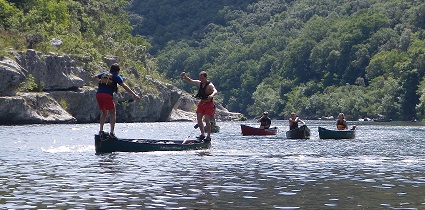 Documents needed
Passport
European Health Insurance Card
Insurance documents
Food
You will need to provide your own food and cooking equipment to prepare your own meals. There are plenty of shops and restaurants within a 15 minute drive of the campsite.
Transport
We offer airport transfers, but this service is only available Saturday and Sunday mornings on the day of arrival or departure for a charge of £50 return. Please inform us in advance if you require this service.
Boats
Canoes are available to hire for £50 per boat per week if you are unable to bring your own boat.
Campsite
http://www.camping-pontdemaisonneuve.com/en
We will be staying at this campsite under our group booking. It is in a beautiful location on the banks of the River Chassezac, close to the village of Maisonneuve. The campsite has toilets, showers, washing up sinks, washing machines, swimming pool, bar, shop, sports areas and play area.
You will need to bring your own tent and camping equipment.
Personal Equipment
You will need to provide all of you own personal paddling equipment.
Insurance
Inspiring Adventure holds full public liability insurance. However, you must have your own European medical insurance which covers you for canoeing on rivers up to grade 3. We also advise that you have your own personal and equipment insurance. We do not cover for personal boat loss or equipment damages.
What to do next
Please read the Terms and Conditions on the website, then complete a booking form and send it to us with a deposit payment of £200. The remaining amount must be paid one month before the trip commences. If you require any equipment hire or airport transfers this needs to be included with your final payment. Payment options can be discussed on an individual basis if necessary.

Any queries please do not hesitate to get in contact with us; we are more than happy to provide more information.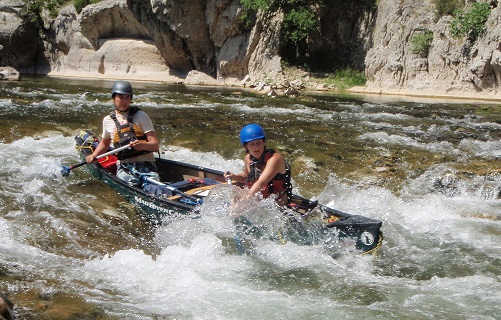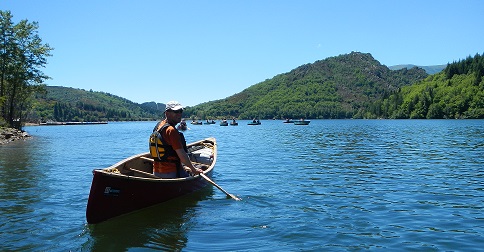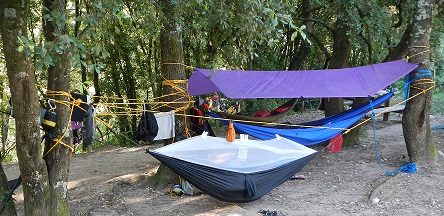 Equipment list
This is not an exhaustive list but can be used as a guide for what to pack:
Boat, paddle x 2, buoyancy aid, spray deck, helmet, dry trousers, dry cag, river shoes, paddling clothes, throw line x 2, dry bags, poles, spare rope, 1st aid kit, repair kit, karabiner & sling, river knife
Food, cooker, pans, crockery, cutlery
Tent, camping chair, sleeping bag, roll mat/Thermarest, bivi bag, hammock, tarp, head torch & batteries, water bottle
Waterproofs, warm coat, shorts, trousers, T-shirts, fleeces, underwear, thermals, socks, shoes, flip flops/sandals, warm hat, sun hat
Towel, wash kit, sunglasses, sun cream, insect repellent, bite cream, personal medication
Passport, European Health Insurance Card, travel insurance paperwork, phone, money (£ and Euros), camera, notebook and pen
Dates
The are no dates for this, but if you are interested please get in touch.